Tony Chachere's Famous Creole Seasoning
twissis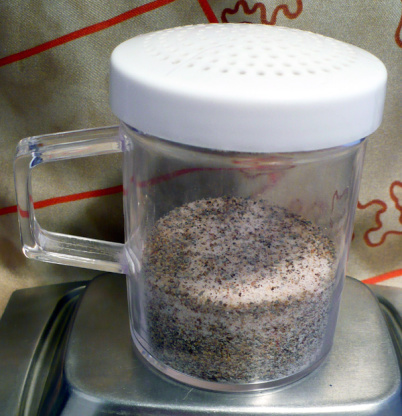 From Tony Chachere's CAJUN COUNTRY COOKBOOK. Tony says to "use it like you would salt" Store in an airtight jar.
Mix well and use like salt.
TO SEASON SEAFOOD:.
Use half of above mixture and add:.
1tsp. thyme, powdered.
1 bay leaf.
1 teaspoons basil, leaf, sweet.
NOTE: If too peppery for children, add more salt to mixture, then season to taste.