Bergy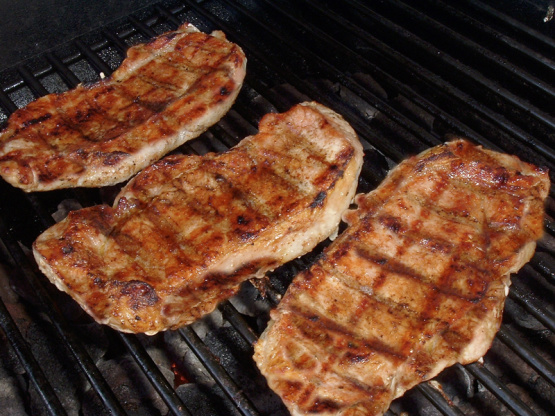 Easy, spicy and YUMMY!!! A friend and I made these about 10 years ago and I have been making them ever since. It is one of my husband's favorite meals. Mine too!

Well now, let me see. How can you mess up a pork chop?
tony chachere seasoning

2

pork chops
olive oil (optional)
Season the Pork Chops with Seasoning.
Coat skillet if it is non-stick or you just want too.
Cook on each side until done.