Tomatoes With Vinaigrette
Rita1652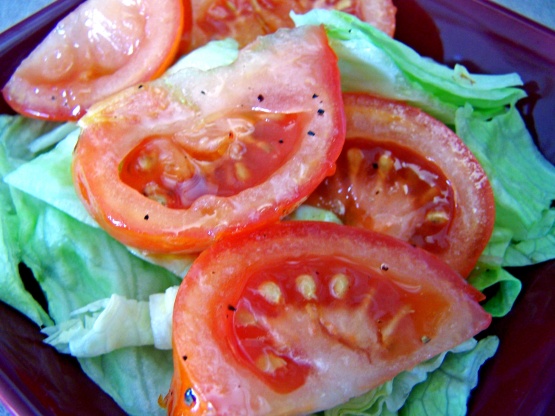 From Joanne Shewchuk in Taste of Home. I love this recipe and use it often with sliced home grown tomatoes.

Had to give this 5 stars since I have made it about 3 times in as many days! Used olive oil instead of veg. oil and lessened the sugar to about 2 tsp. since my homegrown tomatoes are pretty sweet already. Can't wait to make it again tomorrow! Thanks for sharing!
In a jar with a tight-fitting lid, combine vinegar, oil, sugar, salt and pepper. Shake well. Serve over tomatoes and lettuce.