Tomatoes Stuffed With Chicken Chipotle Salad
Rita1652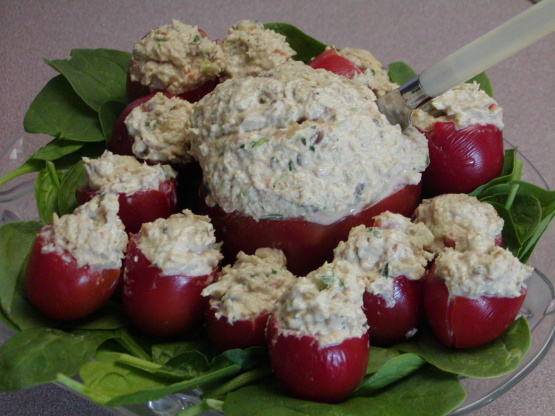 I used both cherry tomatoes and one large tomato stuffed with this chicken salad. So you can pop in your mouth a carb free the cherry tomatoes or spread the salad on a cracker. Or you can just put it into your favorite bread and have a delish sandwich.
Place all but the tomatoes in a food processpor and pulse about 6 x`s to make a spread.
Fill the tomatoes and place on a serving plater.
Serve with crackers or vegie sticks.