Tomatoes Roasted With Pesto
PaulaG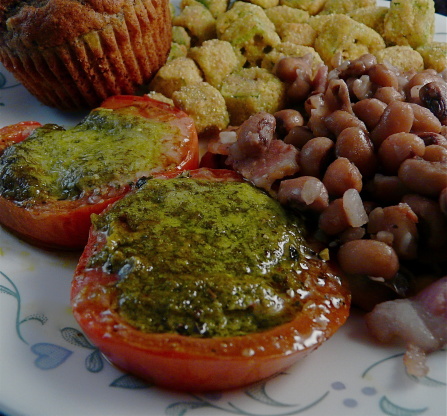 From Ina Garten. She says this is a nice way to give grocery store tomatoes that yummy summer flavor. It's a very flavorful tomato dish, made with a garlicky pesto (if using her homemade recipe - but you could also use store bought), so she recommends pairing it with something mild like fish. *prep time does not include making your own pesto. Note: Make sure to slice your tomatoes at least 1/2 inch thick.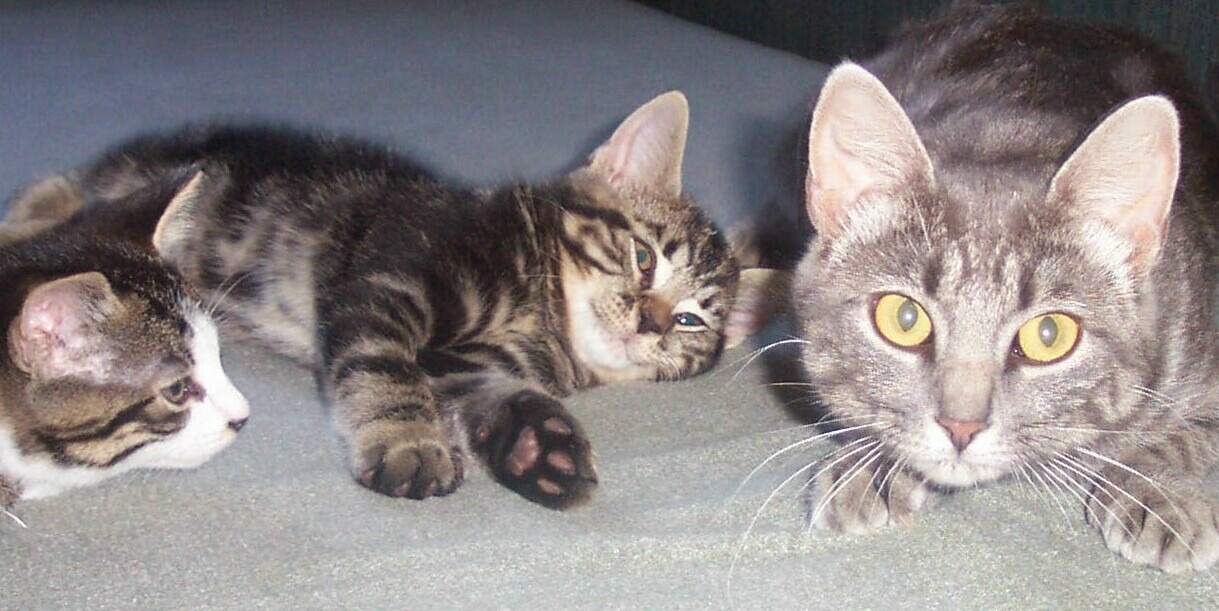 I love Ina Garten recipes, they never disappoint and this one certainly didn't. Wow, what flavor from a simple beautiful fruit. The pesto and parmesan were perfect with it. I served it with Garlic Cheese bread and BBQ steak, made for a wonderful meal. Thanks so much for sharing LIG... Made for ZWT7 (Witchin Kitchen)
*If Making the Homemade Pesto:.
Put walnuts, pine nuts and garlic into a food processor fitted with the steel blade. Process for 30 seconds. Add the basil, salt and pepper. With the processor running, slowly pour the olive oil in through the feed tube and process until the pesto is pureed. Add the parmesan and puree for a minute. Use immediately or store in the fridge or freezer with a thin film of olive oil on top.
Preheat oven to 425 degrees F.
Core the tomatoes and then slice them across (not through the stem) in 1/2 inch thick slices. Arrange the slices in a single layer on a sheet pan and drizzle with the olive oil and sprinkle with the oregano, salt and pepper.
Bake the tomatoes for 10 minutes. Remove them from the oven and spread each slice with pesto and sprinkle with the parmesan cheese.
Return the tomatoes to the oven and continue baking for 7-10 minutes, until the parmesan is melted and begins to brown. Using a flat spatula, put the tomatoes onto a serving platter, sprinkle with extra salt and serve hot, warm or at room temperature.