Tomatoes Provencial -- Low Carb
CandyTX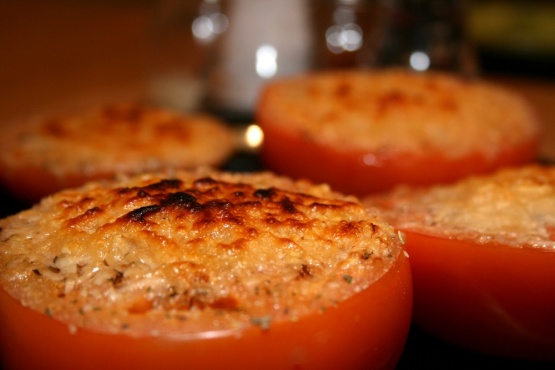 I found this recipe on the net (3 Fat Chicks) and adapted it to my own liking using fresh herbs and romano cheese. It's really yummy, and perfect for those of us low-carbing it.
Slice tomatoes in half and place sliced side up in shallow baking pan.
Drizzle the remaining ingredients on the tomatoes in the order listed.
Place under broiler or in oven (400 degrees F) for just a few minutes, until cheese is golden.
Serve as a side dish, or as an appetizer.