Tomatoes & Cottage Cheese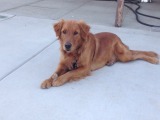 My dad has been eating this for as long as I can remember. It's his creation and I love the combination of ingredients. You can have them for Lunch or a light side dish for Dinner.
Directions
Arrange the four slices of tomato on a plate, top them with 1 Tbs. of cottage cheese each (you can add more if you choose); and 1 dash of each Tabasco and Worcestershire sauce on each slice of tomato. Add salt and pepper to taste. Enjoy!