lazyme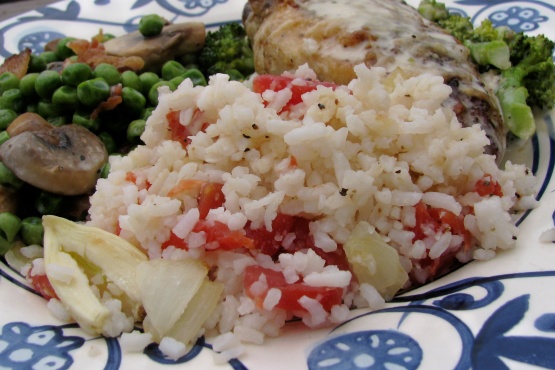 Posting this recipe for ZWT 2012. Found it on the Portugal website and sounds fresh and easy - a nice side with just about anything. States it's a vegatarian dish.
Heat olive oil and butter in saucepan until butter melets in a medium saucepan Add the onion and garlic and sauté for about 5 minutes or until onion is softened.
Add the tomatoes, mix well, cover and simmer for 5 minutes.
Add the stock, rice, salt and pepper, mix well and bring to the boil. Cover and simmer very gently for about 20 minutes.
Serve hot or cold.