Tomato, Zucchini & Oregano Slice (21 Day Wonder Diet: Day 20
Sara 76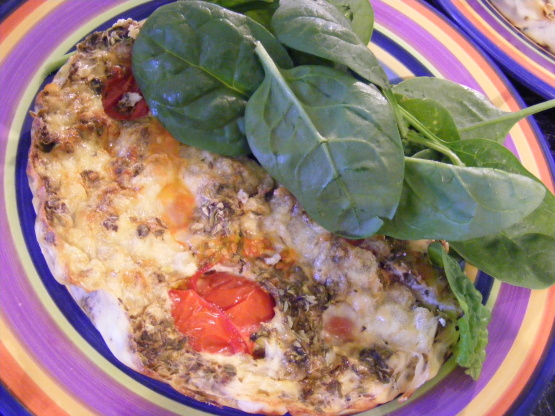 This is Day 20: Lunch, on the 21 day Wonder Diet. This is yummy either hot or cold, and can be made the night before. This lunch is to be followed by an afternoon snack of 125g strawberries.

I'm a widow and only cook for myself and am always looking for good recipes to fix that aren't expensive and are healthy. I lit to eat a lot of vegetables and tis is going to be one of my staples.<br/>Thanks so much for the great ideas.<br/><br/>Phyllis
Preheat oven to 200°C Line a small loaf pan with a strip of baking paper.
Place tomatoes in pan. Bake for 10 minutes.
Meanwhile, combine egg, egg whites, cheese and garlic in medium jug.
Remove tomatoes from oven, reduce oven temperature to 160°C.
Sprinkle tomatoes with zucchini and oregano. Pour over egg mixture. Bake about 25 minutes or until set.
Serve slice with spinach.