PaulaG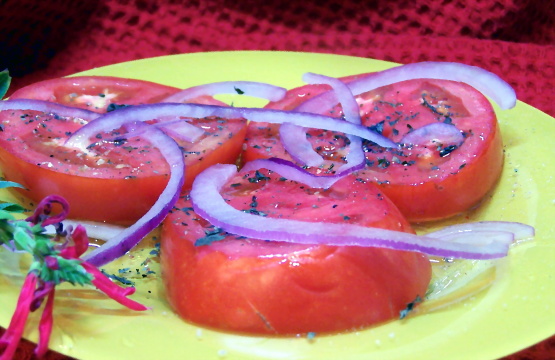 Fresh from the field tomatoes. Newly harvested tomatoes, wonderful taste with a few seasonings, serve as a first course or as an appetizer. (stand at room temp. 1 hour)

The simplest things are so often the best. This recipe is a must-try for anyone growing their own tomatoes! Perfect.
Slice each tomato into 3 thick slices, arrange on shallow serving platter.
Season each slice with sugar, salt and pepper.
Drizzle with wine vinegar and olive oil.
Let stand at room temperature for 1 hour.
At serving time, add paper thin onion slices.
Sprinkle each slice with fresh mint.