Rita1652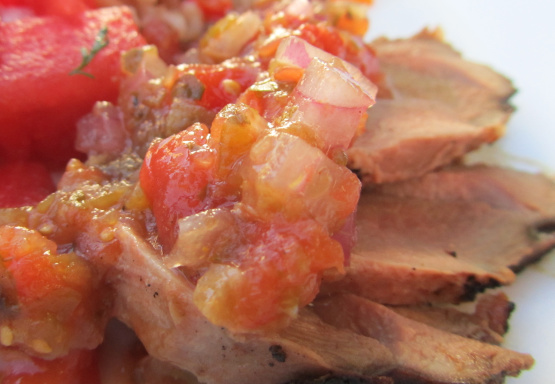 Tomatilla is a widely used ingredient in South America, according to my Canadian Living magazine from two years ago! It's a generic thing to say, since I'm sure each country has it's own way of using it.

A bright fresh salad (and good for you). Look for smaller tomatillos if you use the green ones - the large ones can be a little woody to use in an uncooked salad. I added a few pineapple tomatillos as well, but their sweetness got lost with the orange juice. I used about half as much olive oil.
In a pot of boiling water, blanch tomatoes for about 30 seconds. Immediately place in ice cold water, then peel, seed and chop to make about 2 cups.
In a medium bowl, combine all the ingredients together. You can also make this ahead of time, by putting the salsa in an airtight container up to 24 hours, and draining just before serving.