Tomato Taco Soup for the Crock Pot
jenne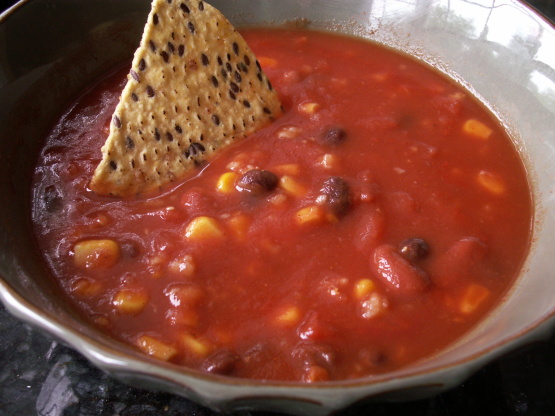 This is truly a "dump it in" recipe using canned veggies, but it tastes fresh due to the lime juice, cilantro and avocado; semi homemade I think they call it these days! Use this as a springboard, so to speak, and feel free to add a can of green chilis, onion, jalapenos, chicken, ground beef. . .you name it! It also freezes well.
Dump all ingredients from the tomato juice down to the rice into the crockpot and stir. Cook on high for 2 hours.
Prior to serving, stir in fresh cilantro.
On top of each bowl of soup, crunch up chips, place a dollop of sour cream and sprinkle some avocado.