Tomato Stuffed Red Bell Peppers
Derf2440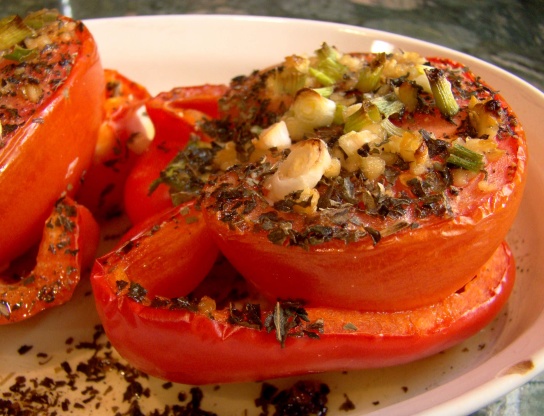 Very good for a quick side for supper on my own. Lovely flavour, the basil really make it delicious, but like Bergy mentioned I would add a little cheese to top it off next time and maybe a shake of red pepper flakes to add some kick. i will be making them again, thanks for posting.
Place a few teaspoons of oil into a shallow rasting dish.
Cut peppers in half lengthwise and lay them cutside up.
Add a small whole or half tomato to each pepper.
Sprinkle chopped basil leaves, spring onions, chopped garlic and salt and pepper over.
Drizzle with the olive oil.
Bake 25 minutes.