lazyme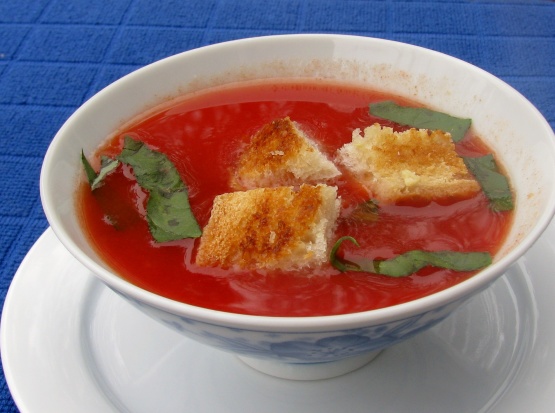 This is a recipe i got out of a book and it is the best for cold frosty days wrapped in a blanket in front of a space heater.
Melt half the butter in a large, heavy based saucepan. add the onion in the butter and cook over a low heat, stir it occasionally until softened.Next add the tomatoes, then season with salt and pepper and cook for another 5 minutes.
Pour the warm chicken or vegetable stock into the cooking tomatoes and bring to a rolling boil. Then lower the heat and cook for 10 minutes.
Bext push the soup through the sieve using the back of a wooden spoon, Remove the skins and seeds. Put it back on the heat and stir in the sugar, add the remaining butter, basil and parsley. Heat the soup up but make sure it doesnt boil. Serve warm. Add croutons if you wish.