Alia55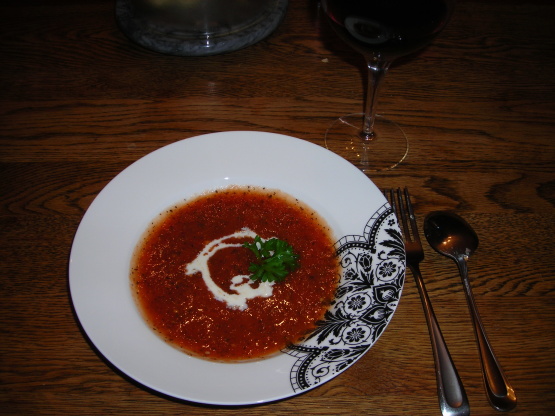 Very nice soup. I find that the longer you simmer this soup, the more mellow and blended the flavors become.
Add olive oil to a soup pot and add onion and garlic. Saute till transparent.
Add tomatoes and water and bring to a simmer.
Add basil and salt and pepper to taste.
Simmer at least 20 minutes.
To serve, ladle into bowls and garnish with a cream swirl and a sprig of parsley.