Sageca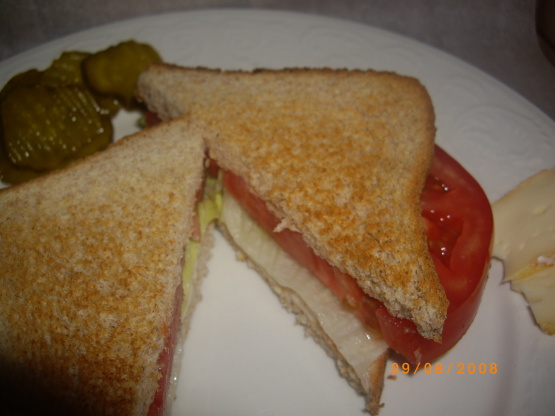 MUST use garden fresh tomatoes for the best flavor to shine through. I love it best on large slices of toasted sour dough bread, although homemade or another crusty bread works well too. Try adding a few snippets of fresh basil or chives. We sometimes like a thin layer of ham added to this. Sounds weird to have buttered toast with a tomato, but trust me it's to die for. I get to craving this every spring as I transplant tomatoes into my garden. In recent years it has gotten particularly tiresome to watch as the pesky squirrels in our neighborhood steal my red beauties and I find them tucked away in the boughs of the trees. Anybody know how to keep them away from my tomatoes? I didn't get one out of 8 plants this summer. Ugh!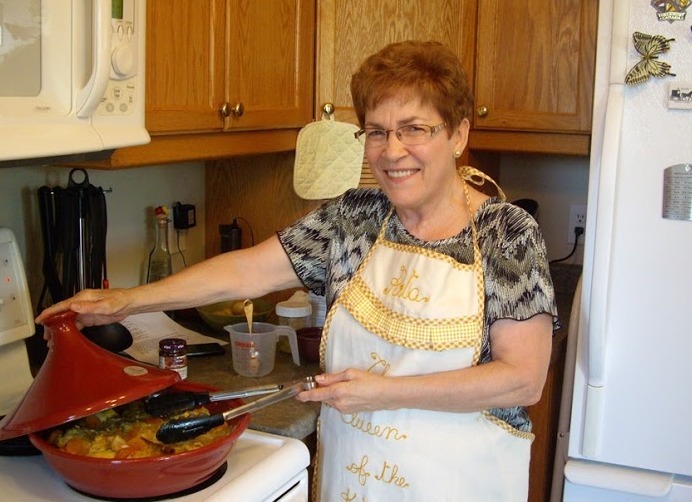 Top Review by Sageca
I guess it is wierd to rate a tomato sandwich but I had an urge.A beautiful ripe tomato was sitting on the counter begging to be a star. Turned out great. I made it for Healthy Choice tag game.So I used Whole wheat bread and light Becel ot make it a bit healthier; thanks for sharing this simple gem that gives great pleasure. Rita
Toast the bread and spread butter on one side of each piece. Arrange the tomato slices on one piece of the buttered toast. Salt and pepper the tomatoes. Top with second piece of buttered toast face down.