Tomato Salad Served With Cottage Cheese
Ms B.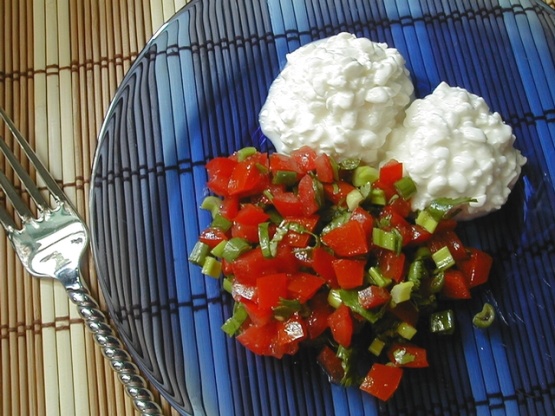 I make this all the time to eat at work and my co-workers love it. Very flavorful.
Cut tomatoes in half and gently squeeze, scooping out pulp and seeds. Dice.
Mince green onions and chop Cilantro medium fine.
Add onions, Basil, Cilantro, vinegar, oil and garlic powder to tomatoes and toss. Add salt and pepper to taste.
Store in fridge until ready to use.
Serve with 2 scoops low fat cottage cheese and gently mix.