VLizzle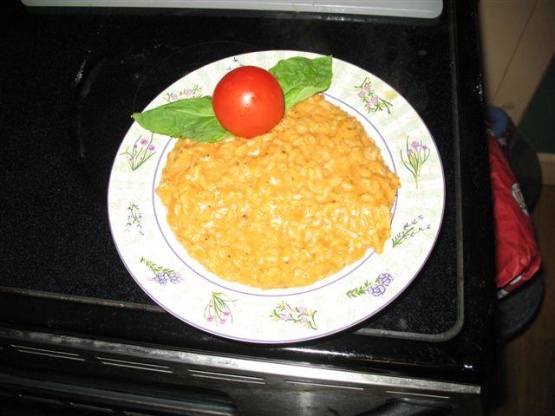 A lovely risotto made with creamy Arborio rice and seasoned with tomatoes, green pepper, celery, onions and Parmesan cheese. This recipe is adapted from ConAgra's website.
In a large skillet over medium heat, melt butter.
Add onions, cook and stir for one minute than add rice.
Stir frequently and cook for 2 minutes.
Add broth and undrained tomatoes, bring to a boil.
Cover and reduce heat to low; simmer for 20 minutes stirring occasionally.
Uncover skillet and simmer an additional 5 minutes, stir occasionally.
Remove from heat, stir in cheese, salt, and pepper.
Serve immediately.