WiGal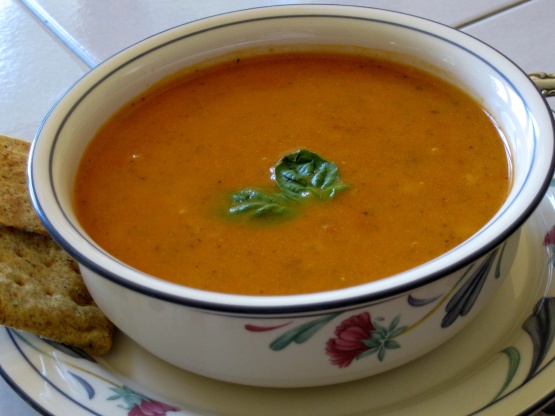 From Qu'est-ce qu'on mange Volume 3. This is really good. This soup is low-calorie. You can also used fresh tomatoes in this soup.
Heat butter in a saucepan.
Cook celery and onion 5 to 8 minutes, at low heat, without letting them take colors.
Add tomatoes, water and rice. Season with savory.
Add salt and pepper. Let simmer 20 to 25 minutes.
Add milk and keep cooking 2 to 3 minutes, just to reheat.