NoNaNori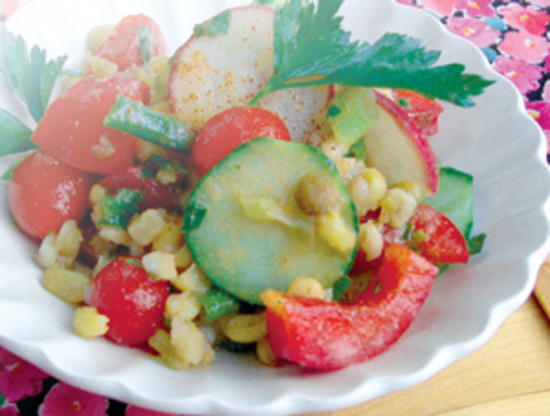 My mom makes this for picnics and it usually is a hit! I love the different flavors in this recipe! If you like more spice, add essence or cayenne pepper or even minced jalapeno!

This is a sensational salad, and very visually appealing, too. The flavors practically burst in your mouth! I used a long grain & wild rice combo and added slivered almonds, which could enable it to stand as a main dish salad. Mmmmm Mmmmm good! (P.S....and it doesn't take 2 1/2 hours to make...don't get scared...it's a piece of cake)
Bring water to a boil, stir in rice and 1/2 tsp salt.
Reduce heat to low, cover and cook 20 minutes or until all liquid is absorbed.
Remove from heat and let stand, covered 5 minutes.
While rice is cooking, combine remaining 1/2 tsp. salt, lemon juice, cumin, garlic and olive oil.
Stir into hot cooked rice.
Chill for 30 minutes.
Add remaining ingredients and chill several hours before serving.