less2saw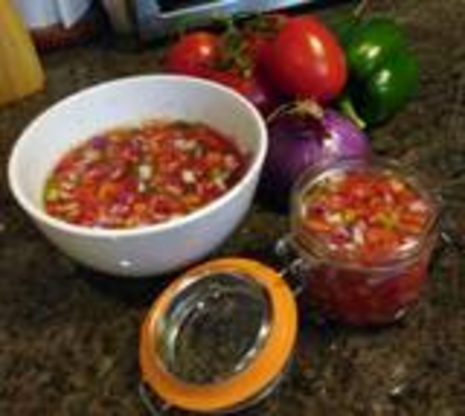 Posted for a recipe request.

Have made this many times. Extremely fresh tasting and tasty! I tend to use cherry tomatoes, cut them half and drain some of the liquid. If using larger tomatoes, I don't bother peeling and seeding, simply dice them up and drain some of the liquid. Great on French bread!
To prepare the tomatoes peel them by soaking them in boiling water for a couple of minutes, the skin shoould peel off easier.
Remove the seeds and chop them.
Combine the sugar, vinegar, celery seeds, salt and pepper in a large bowl.
Stir until the sugar is dissolved.
Now add the chopped tomatoes, onion and green pepper.
Store the relish in an airtight container in the refrigerator overnight.