Prep 15 mins
Cook 1 hr 5 mins
This is a great tasting relish that I make every year when I have ripe tomatoes from the garden. I got this recipe from my sister-in-law many years ago. It is a favorite in her house and a favorite with my family as well.
Directions
Sprinkle pickling salt over chopped vegetables (tomatoes, onions, and celery) and let stand overnight.
In the morning, drain and place in a pot with the vinegar, mustard seeds, sugar, and cayenne pepper.
Bring to a boil and boil for 45 minutes.
Add sliced green peppers and tomato paste and boil for 20 minutes.
Pour into hot sterilized jars.
Quantity depends on size of jars used.
Most Helpful
This was very very good I doubled it and will be having it all winter thanks for the great recipe
This is a very good relish. I made it from some discounted tomatoes from the Farmer's Market (too ripe to stay firm--the "use today" type of tomatoes). I added one serrano and one jalapeno pepper, seeded and diced and 3 T cornstarch in a slurry of cold water to spice it up and thicken it a bit respectively. Recommended!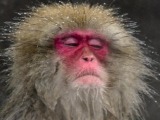 This is wonderful. I followed the directions the first time except I did put it in a water bath as I just feel better doing that. My husband said that it was the best that he had ever had. We had it on hot dogs and hamburgers the first day. I made another batch the next day and put 1 tsp. of the cayenne pepper in it for my family that likes things hot. Both are great and I do not think that I can ever put enough up so that we will have some until the next tomato crop. Thanks Dotty2 for sharing this great recipe.