Derf2440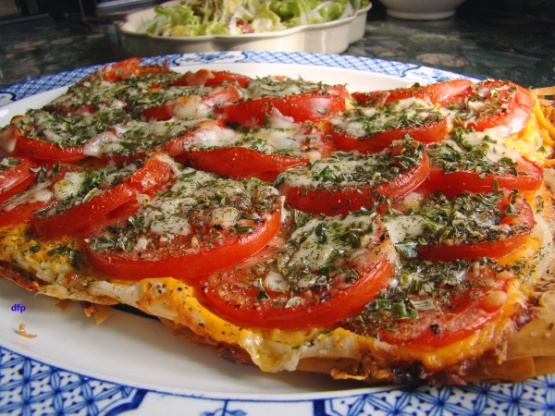 This was great and easy meal, and a nice way to use up phyllo dough. Points 1.

Oh sooo good!!! Added some fresh garlic to it and it was fantastic!!! Very good use for garden fresh tomatoes. Made for a good light meal. Will be making again.
Spray jelly roll pan with cooking spray; place sheet of phyllo on pan and spray generously with spray.
Repeat with remaining sheets phyllo.
Sprinkle mozzarella cheese and onion over phyllo; arrange tomato slices on top.
Sprinkle lightly with salt and pepper.
Sprinkle with Parmesan cheese and herbs.
Bake pizza at 375°F until phyllo is browned and cheese melted, about 15 minutes.