Bergy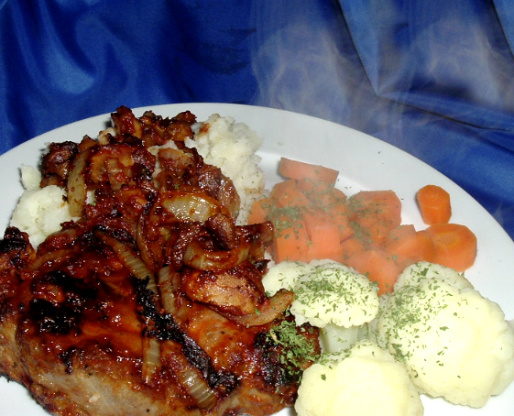 we also make mashed potatoes and use the gravy fronm the pork chops with the mashed potatoes, makes for a really good meal.
In skillet, heat corn oil over medium heat, add chops& onion, brown.
set chops aside.
Add remaining ingradiants; stirring constantly, bring to a boil, return chops to skillet.
Reduce heat and simmer 20 minutes or until tender.
Spoon sauce over pork chops.
(and mashed potatoes if you choose).