WiGal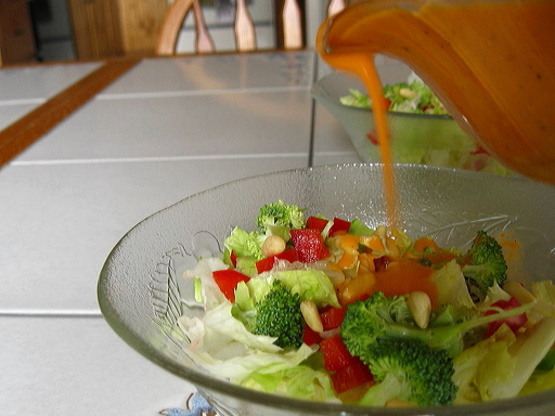 Probably the simplest tomato dressing for a salad there is. From Chef Michael Smith. He suggests using an immersion blender since it's easier to clean up :) Also that it might take a few minutes to get to the smooth puree.

This was so yummy, I could of just had this to drink! I added fresh ground pepper and some sea salt too. Went perfectly over fresh spinach leaves, sliced thin onion, and nice, tasty croutons. Glorious! Made for *Everyday is a Holiday* October 2009
Put everything in a blender until a smooth puree forms.
Strain through the finest strainer you have. This will smooth out the dressing by removing seeds and tiny bits of the tomato's skin.