Debbwl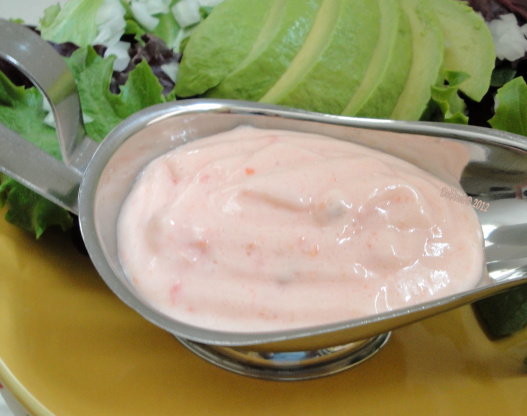 Great way to use up tomatoes when they are overflowing. A very different salad dressing. I like to use it on sandwiches.

This was such an easy recipe. Unfortunately I used store bought maters and found the end result lacking in flavor. I had to add some salt to perk things up a bit. I'm going to wait and use this when the garden is overflowing with tomatoes. I'm sure it will make a big difference. Thanks.
Combine all ingredients in a food processor or blender. Process until smooth.
Chill.