You say tomato, I say Frittata. Tomatoes are so good for you. I found this recipe in a WebMD magazine at my Dr's office.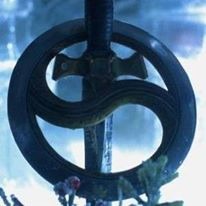 This was my first time cooking a frittata, so I didn't really know what to expect. It actually took me about twice as long to cook it because I was afraid to turn the heat up too high. I didn't want the bottom to burn. For some reason, I always thought frittatas would be hard to make. So not true! This could not have been easier to make following Barb's excellent directions. The flavor was outstanding. I used a roma tomato sliced lengthwise and just a pinch of Italian seasoning. Thanks for sharing this recipe Barb and giving me the enjoyable adventure I had in trying a new type of food!
In a 9-inch non-stick skillet, cook the onion and bell pepper with salt and pepper to taste in 2 teaspoons of olive oil over medium heat, stirring often, until onion and pepper is tender, about 3 minutes.
In a mixing bowl, beat or whisk together the eggs, egg substitute, and cheese; add the bell pepper mixture and whisk together until well combined.
Spray the 9-inch skillet with cooking spray ,start heating the skillet again over mediun heat until hot and quickly pour in the egg mixture, distributing the bell pepper and onion evenly.
While it begins to cook, arrange tomato slices decoratively on the top, then sprinkle the 1/2 teaspoon of Italian seasoning on top; Cover skillet and cook( WITHOUT stirring) for about 6 minutes, or until the frittata is set and the bottom is nicely brown.
If desired, broil the frittata under a preheated broiler, about 4-inches from the heat, for 2 minutes to lightly brown the top; let cool in skillet for 5 minutes; slide the frittata onto a serving plate, cut into wedges and serve it warm or at room temperature.