Peter J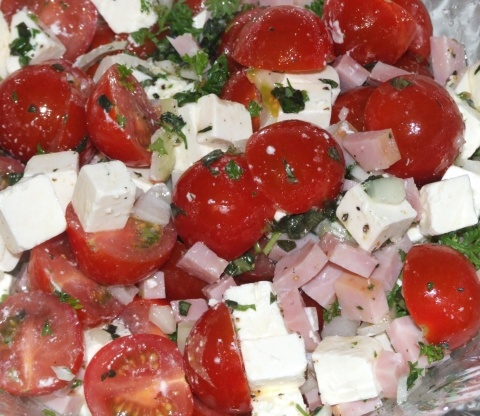 Another recipe from my friend Ina Garten the Barefoot Contessa! Perfect on a summer day or for a light meal.

Great salad. i use a premade champagne dressing and it is yummy!
Cut the cherry tomatoes in half and place them in a large bowl.
Dice the feta in 1/4-inch dice, crumbling it as little as possible.
Add the feta to the tomatoes and then add the onion, vinegar, olive oil, salt, pepper, basil, and parsley.
Toss carefully and salt, to taste, depending on the saltiness of the feta.
Serve chilled or at room temperature.