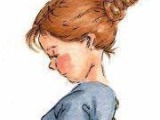 A hearty canape that will disappear before your eyes. If you'd like, you can toast the bread rounds and prepare the filling several hours ahead.
Directions
Toast only one side of bread slices under broiler. Cover to keep fresh and set aside.
Combine cheese, onions, and green pepper with 2/3 cup of the mayonnaise. Season with garlic salt and cayenne pepper. Refrigerate if making ahead.
Shortly before serving time, preheat oven to 350*F.
Spread untoasted sides of bread with remaining 1/3 cup mayonnaise. Top with tomato slices, and then cheese mixture. Sprinkle with bacon.
Bake 3 to 5 minutes, until bubbly and lightly browned. Serve immediately.
Most Helpful
I liked the sound of this, but wasn't interested in making canapes, nor heating the oven. I have a sandwich making machine, so I put this lovely filling between two slices of bread, buttered the outsides and put it into the machine. I made the mayonnaise, used ordinary tomatoes and left the bacon in slices. As a supper, it was very good.
These were very good, sort of like bruschetta on steroids. For the tomatoes, I used chopped Roma tomatoes instead of cherry tomatoes. Nice to be able to make the topping ahead of time for less last-minute fuss.

These were really good. I also used garlic powder instead of garlic salt and a red bell pepper.