Parsley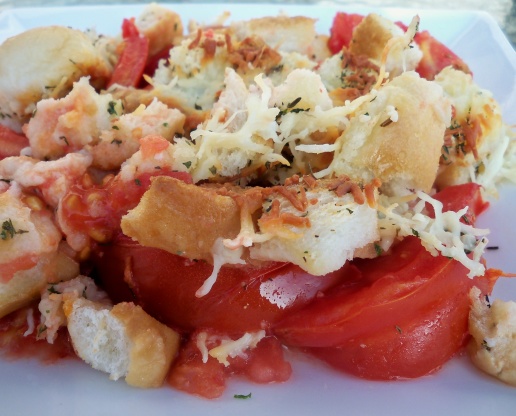 I found this recipe in Taste of Home. I always have to make it for Easter and Thanksgiving. Canned tomatoes can be used instead of fresh.
Arrange tomatoes in a greased dish.
Top with bread cubes.
Combine butter, salt, basil& thyme.
Drizzle over bread.
Sprinkle with Cheese.
Bake at 350 for 30-35 minutes or until light brown.