Parsley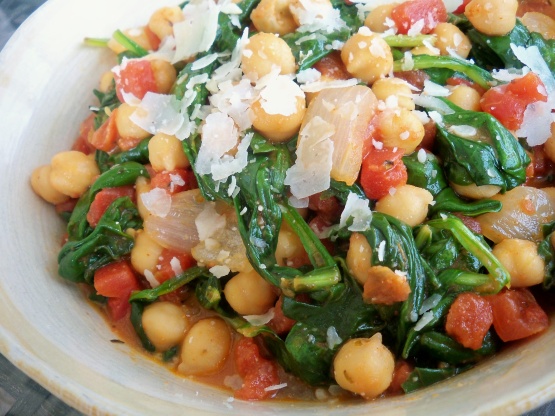 Another great recipe from Canadian Living - this one packs a lot of fiber and makes for a very filling side dish

This was great! Thank you!
In large saucepan, heat the oil over medium-high heat; saute onion, garlic, oregano, hot pepper flakes and salt until onion is softened, about 4 minutes.
Add tomato paste; fry for 1 minute.
Add tomatoes, chickpeas and paprika; bring to boil. Reduce heat and simmer until thick enough that space remains after spoon is dragged through, about 25 minutes.
Serve.