Boomette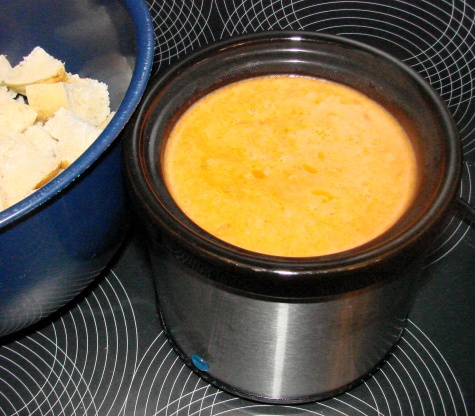 This fondue is like no other fondue recipe I have seen, my mom made it since I was a kid and we love it. Only 4 easy ingredients, tomato juice, onion soup mix, lemon juice and sharp cheddar cheese and 2 steps.
Simmer the tomato juice, lemon and soup mix for about 10 minutes, stirring often.
Add the shredded cheese one handful at a time, melting between each handful.
When it is all melted you are done.
We always use bread but you could use veggies or meat.
It can be a bit salty so I think that is why bread works best.
Also if you use a brand name onion soup mix I think its less likely to be too salty.