Rita1652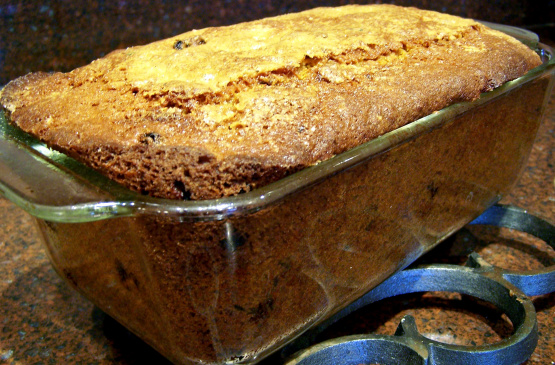 This is kind of a spice quick bread. It comes from my late Mum's recipes--I grew up eating this.S ounds odd, but tasted yummy with a cuppa tea or coffee.

Enjoyed using my food processor to make this. I started by added the butter and sugar to the food processor till creamy adding 1 egg to mix in. Then added fresh dice tomatoes (didn`t want the sodium of can soup),Pulsed till all creamy and blended. Add the rest of the ingredients,(except the raisins) just till blended. Then added the raisins for a quick mix. Never know there was tomatoes in this delish spicy loaf. Thanks!
Cream together shortening and sugar then add in tomato soup. Sift together dry ingredients and mix into wet ingredients. Add in raisins.
Pour into loaf greased loaf pan and bake for 40-50 minutes at 375°F.