Tomato, Bean and Veggie Soup
Prep 15 mins
Cook 45 mins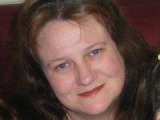 After over indulging over the Christmas and New Years holidays, I wanted something quick and healthy to eat so I raided the cupboard and this is what I came up with. I also used left over salad ingredients.
Directions
Dice up all of vegetables and have ready to put into pot.
Put can of tomato soup in pot adding water as directed.
Put in can of baked beans, garlic salt and pepper.
Add in vegetables and can of corn stir and cook slowly until all vegetables are soft.
Serve with some whole meal bread (or white if the kids prefer).
Most Helpful
5 stars for versatility and ease of preparation and it was yummy on top of all that !!! I love recipes that use items that are in the pantry and this was one of them !!