Tomato & Basil Tuna Melts
Mandy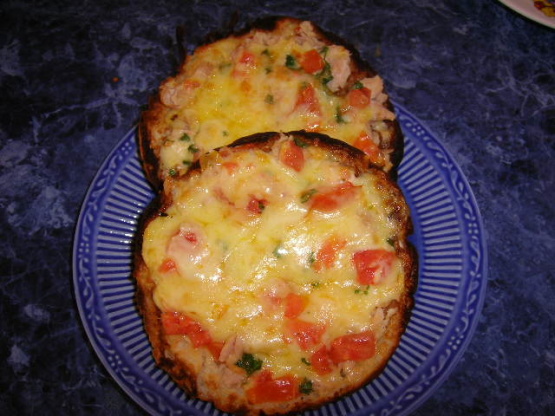 This is a tasty & satisfying lunch. Much to my amazement was even able to get my 19 month old daughter to give this a go.
Drizzle oil over cut surface of foccacia and grill until golden.
Combine capsicum or tomato with cheese & parsley.
Turn foccacia over & top with tuna and cheese mixture, grill until golden.