Boomette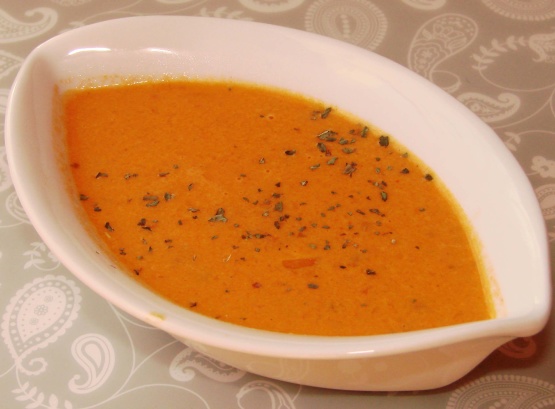 This recipe is a new take on the old Southern tomato soup...it doesn't contain potatoes! Very yummy, and it can make a full meal with a nice grilled cheese sandwich. ** Note: Prep time includes cooling time before pureeing.
In a large saucepan over medium heat, saute the onions and garlic in butter until clear and softened. Add the salt, pepper, and 3 tbsp of the sugar. Cook until the sugar is dissolved, about 5 minutes.
After 2 minutes, add the tomatoes and a dash of sugar and cook for 5 minutes. Add the water. Simmer for 15 minutes.
Set the soup aside to cool. When cooled, puree the soup in a blender. Return the soup to the stove, simmer 5 minutes, and then add the cream. When heated through, sprinkle the basil for garnish.