Tomato Basil Salad With Goat Cheese
flower7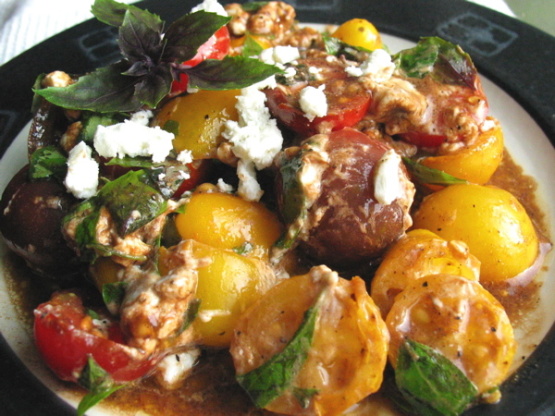 A wonderful simple salad filled with the flavors of summer. It tastes like the topping for classic bruchetta.

Delicious way to prepare tomatoes. We used fresh ripe tomatoes from the farmers market and a garlic and herb goat cheese. It was hard to stop eating it. The cheese is soft and creates a sort of sauce with the tomato juices so it isn't pretty but don't let that stop you.
Combine all ingredients and allow to blend for 20 minutes.
Delicious on its own or served on a bed of lettuce. Also good on crunchy bread or crackers.