Tomato & Basil Pasta Salad
Chalsea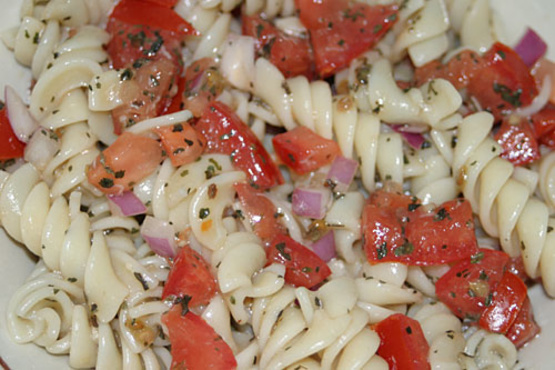 Basil is my favorite herb, so I knew right away that I would love this pasta salad!
Cook pasta as directed on package.
Meanwhile, combine all other ingredients in a large bowl.
Add drained pasta; toss to coat.
Note: Like all pasta salads, this still tastes good the next day, but you might have to add some additional Italian Dressing before eating as it tends to get dried up.