Prep 10 mins
Cook 15 mins
Quick and easy, a family favorite from Taste of Home 2/11/2002. We usually enjoy this dish with Italian sausage patties and a green salad. Time is guesstimate, according to how you like your pasta.
Directions
In a large non-stick skillet, sauté onion and red pepper flakes in butter until onion is tender.
Add tomatoes and salt; cook, stirring over medium-high heat until most of the liquid has evaporated. Remove from heat; let stand for 1 minute. Gradually whisk in milk.
Place fettuccine in a large bowl, add the basil, Parmesan Cheese and tomato mixture; toss to coat.
All that remains is for you to enjoy!
Most Helpful
This was super easy to put together, great for a late night meal! It was delicious and I will be making this again! I was thinking about adding some garlic next time... I made this for ZWT 4. Thanks for sharing this recipe!!

This is definitely quick & easy to make. We liked it. It has a wonderful fragrance from the fresh basil, and its flavor is mild. Made for ZWT4. Thanks for posting!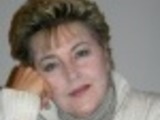 It is a quick easy recipe and I will make again with some modifications. I will increase the tomato and milk. Delicious! Made for ZWT 4.