Tomato, Basil Cheese Quesadillas
One of my FAVORITE lunch foods to eat at school!
Directions
Heat fry pan over medium-high heat.
Add the butter and when it starts to melt add the tortilla.
Sprinkle cheese, tomatoes, garlic powder, basil and cook until bottom of tortilla is lightly browned.
Fold tortilla over and let the cheese finish melting.
Most Helpful
i did not like this much. it was too oily from being fried in my opinion. i think it would have been better microwaved or baked. fiance liked it though so it gets 4 stars. easy to make.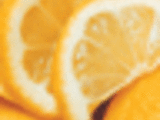 So simple and so good! This is one of my favorite lunches. I love Quesadillas! I used 1/2 a cup of cheese instead of 3/4 and it was perfect. Thanks Cricket!