CandyTX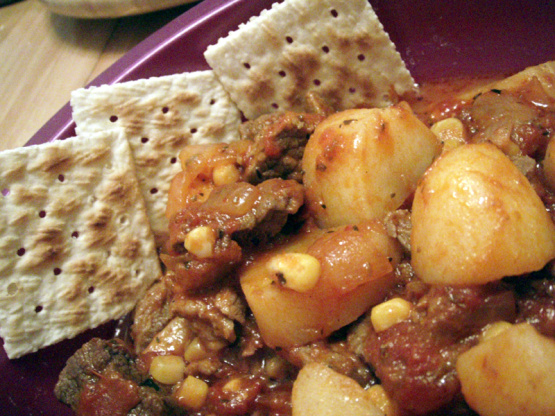 Growing up, I didn't know there was any other kind of beef stew than this. When I moved out, someone said they were making "beef stew"... little did I know! I absolutely had to call my mom to get the "real" one :-)

Excellent recipe, easy, healthful and tasty.
Braise beef in vegetable oil.
Mix everything together, adding water to thin if needed.
Simmer for about an hour or until potatoes and beef are done.
Serve over rice or crackers.
Note: This can also be done in the crockpot, just cook all day on low.