Tomato and Watermelon Salad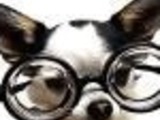 From Pintxos: Small Plates in the Basque Tradition by Chef Gerald Hirigoyen . This Frenchman makes fabulous food in San Francisco and this salad is an example of the simple treatment of fresh ingredients at which he excels.
3 -4 heirloom tomatoes, small to medium, in assorted colors, cored and cut into 1 inch chunks
1 small cucumber, peeled, seeded, and cut into 1 inch cubes
1 cup watermelon, seedless flesh (red or yellow)
1 Hass avocado, halved, pitted, peeled, and cut into 1 inch cubes
1 tablespoon herbs, fresh, chopped (mixed in any combination ( basil, tarragon, chives, and cilantro)
1⁄4 teaspoon coriander seed
3 tablespoons extra virgin olive oil
3 tablespoons aged balsamic vinegar
kosher salt & freshly ground black pepper
Directions
In a bowl, combine the tomatoes, cucumber, watermelon, avocado, and herbs.
In a spice grinder, grind the coriander seeds to a fine powder. Add the ground coriander to the tomato mixture and toss gently.
In a small bowl, whisk together the olive oil, balsamic vinegar, and salt and pepper to taste. Pour over the tomato mixture and toss to coat evenly. Taste and adjust the seasoning before serving.
Reviews
Most Helpful
Great salad. I added 1/4 of jalapeno( shaved),diced kalamata olives, cubed feta cheese and chopped mint. I loved the dressing, goes well with this salad. Thank you.

Interesting salad, I love using watermelon in savory things. I like all of these ingredients very much and they go well together. I found the avocado got a little lost, as we're big avo fans I'd probably use 2 next time. I like the dressing, but I think next time I'd use a white balsamic or something lighter, one for a milder flavour and two, to retain the beautiful colours. Served this at a family dinner and everyone enjoyed it. Thanks Chef Kate!

I don't know how cooks cut up avocado into those perfect little cubes. That's why I didn't take a picture of the final product. I end up mashing the avocado beyond recognition. As other reviewers suggested, I also subbed white balsamic vinegar. It is refreshing, beautiful, colorful and very healthy! I used all the herbs suggested (from our garden!) and subbed party yellow watermelon for standard red. Next time I'll try heirloom tomatoes once I can a chance to pilfer some from my secret location. Thanks, Kate! Reviewed for Veg Tag/June.