Tomato and Sour Cream Tea Sandwiches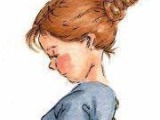 These delicious sandwiches are a bit different than normal tomato sandwiches. I love the extra flavour that the sourcream/cheese mixture gives and the oregano really adds a nice flavour as well.
Directions
Combine the cream cheese, sour cream and oregano in a small bowl and mix well. Season with salt and pepper.
Trim the crusts from the bread. Spread the cream cheese mixture on the bread slices. Arrange the tomatoes on 1/2 the bread slices. Top with the remaining bread slices.
Cut each sandwich into 3 equal strips.
Most Helpful
I made this for a friday breakfast at my office and everybody loved it!! The Cream cheese and Sour cream base with the seasoning was the hit.I also put in slices of cucumber along with the tomatoes and instead of chopped organo i put in the dry powdered .....was really yummy. Thanks for the recipe