Tomato and Fresh Mozzarella Salad With Arugula & Peppers
CIndytc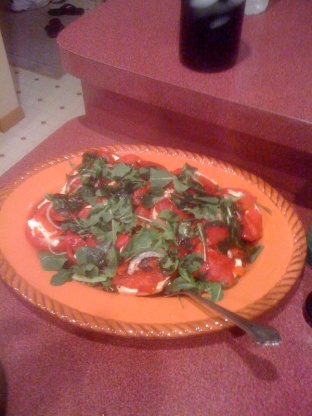 Really simple, easy to prepare salad. Just a tad different from the basic tomato, mozzarella and basil salad. I wanted something colorful and easy and this was it.
Whisk balsamic vinegar, olive oil and dried basil together in small bowl.
Arrange alternating slices of tomato, cheese and bell pepper slices on platter.
Scatter chopped arugula over tomatoes.
Drizzle olive oil mixture over salad and season with salt and pepper.