Derf2440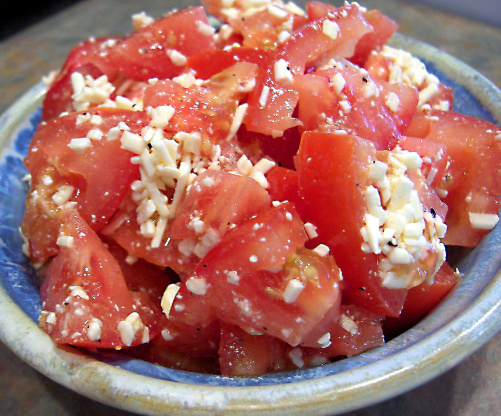 A very easy and tasty side salad. Add some raw baby spinach if you just can't have a salad without some green!

I did not use the cherry tomatoes, as I was just making it for two, so the 3 large tomatoes were quite enough, also cut the other ingredients accordingly. made this for dinner tonight, nice quick light salad, just barely had an hour to chill it and I just happened to have some fresh spinach, so added it, nice combination of flavours, feta tomato and spinach. Thanks for sharing, we will certainly keep it in mind for a hurry up supper. Made this tonight for supper again, it is very good, again I didn't use the cherry tomatoes, it was just for the two of us, thanks again for posting! Just to let you know this has become a regular at any special dinner we have, always a big hit!
Toss all ingredients together in a large bowl.
Chill for 1 hour.