Parsley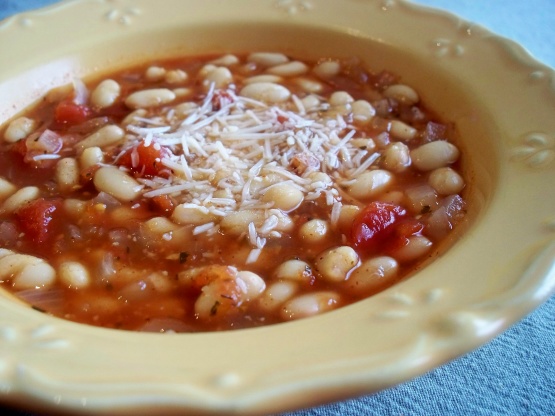 This is a really basic recipe for when you don't have a lot of time, or don't have much in the house. Mop it up with some fresh bread.
Gently fry the onion and garlic in a medium pan until soft, 3-5 minutes.
Add the remaining ingredients, cover and cook over a medium heat for 15-20 mins, stirring occasionally.
Season to taste, top with grated cheese and serve with crusty bread.