Tomatillo & Avocado Salsa
Tee Lee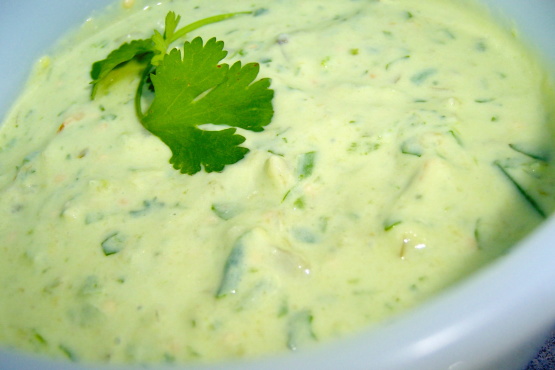 We really like this salsa served with chicken or fish, also great with corn chips.

This sauce has a wonderful flavor that I can't compare to any other sauces I've tried. I served Recipe #82359 with this recipe and they went together great. I also found a scaled-down version of this recipe in a Better Homes and Gardens grilling cookbook, where they suggest using it on grilled fish or chicken, which sounds good too.
Place tomatillos and water in a saucepan and bring to a boil. Reduce heat and simmer for 5 minutes. Drain, reserving liquid.
Place tomatillo, avicado flesh, jalapeno, green onions, cilantro, sour cream and salt in a blender or food processor.
Process until smooth. Thin with reserved cooking liquid if necessary, should be pancake batter consistency, refrigerate.