Tolan's Mom's Potato Salad (Tyler Florence)
GaylaJ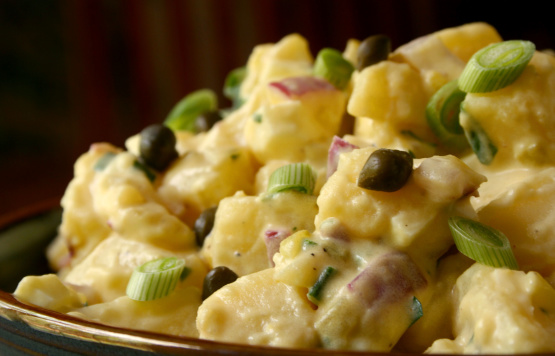 From Tyler Florence's cookbook, Tyler's Ultimate. He claims this is the best potato salad he's ever made. I made half the amount of dressing indicated and still had plenty.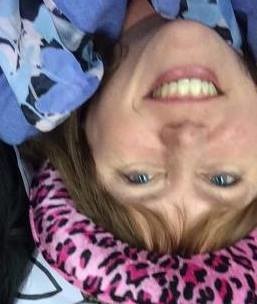 Top Review by AmyZoe
I found this recipe on Food Network, and it is really good. I didn't even have any capers, but it still turned out delicious. I estimated what 2 pounds of potatoes might be and probably had more like 3 pounds, and it was still quite well dressed. I added an extra egg and chopped them (I didn't grate them). The only difference in the recipe online is it calls for seasoning with salt and pepper, but not a specific amount--it says to remember the capers and pickle juice are already salty. It also says to drizzle with olive oil. This is heavenly!
Place potatoes and eggs in saucepan of cold, salted water.
Bring to a simmer.
Remove eggs with a slotted spoon after 12 minutes and let cool.
Continue cooking potatoes until tender, about 3 minutes longer.
Drain potatoes in a colander and let them cool.
Reserve some scallions and capers for garnish.
Stir together mayonnaise, mustard, pickles with juice, onions, remaining scallions and capers, parsley and lemon juice in a bowl large enough to hold the potatoes.
Peel the cooled eggs and grate them into the bowl.
Peel cooled potatoes with a paring knife.
Cut potatoes into chunks and toss with the dressing to coat.
Season with salt and pepper to taste.
Garnish with reserved scallions and capers.