Tofu Shiitake Spicy Stir-Fry
Parsley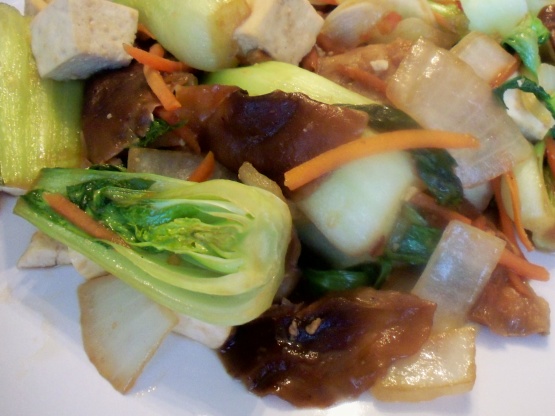 This is a simple and quick stir-fry. Peanut oil and shitake mushrooms provide the main flavor in this dish. These amounts are approximate. I added a generous sprinkling of finely ground cayenne at the very end for some serious heat, but those who don't like it hot-hot can skip that. Enjoy!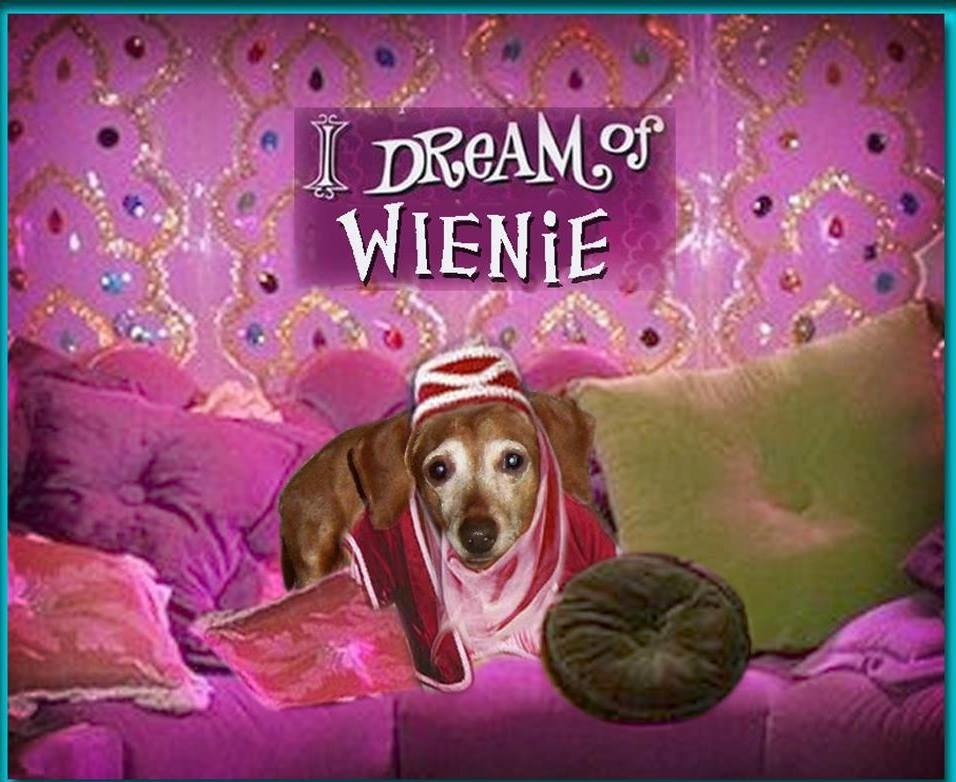 Tasty, healthy and filling. I used extra firm tofu, a bit extra garlic and a mixture of peanut oil and sesame oil. Once everything was stri-frying, it was done very quickly. I love baby bok choy, so next time I think I will add more. Thanx for sharing!
396.89

g firm tofu, Cut into one-inch cubes

29.58-44.37

ml peanut oil (I use unrefined peanut oil, yum!)

1

large garlic clove, Grated

1

sweet onion, such as Oso Sweet, Empire Sweet

4-5

bunch baby bok choy, about 1 pound, Cut into 1/2-inch pieces, leaves chopped coarsely

10-12

fresh shiitake mushrooms, stems trimmed even with cap, each cut into quarters, sixths if larger mushroom

118.29

ml carrot, Julienned (I cut baby carrots lengthwise)

29.58-44.37

ml dark soy sauce

9.85-14.78

ml sugar, to taste

1.23

ml cayenne pepper (Use your own discretion!)
In large non-stick skillet, heat peanut oil over medium-high heat.
Cut onion in half and place onion cut-side down on cutting board. Slice 1/2-inch thick slices across the short way. Then cut once across the slices, creating two rows.
Put onions into skillet with the grated garlic and saute for approximately 3 minutes.
Add cubed tofu into pan and saute over high heat, adding oil as needed. Turn a few times with spatula until cubes brown slightly.
Remove the tofu and onions onto a plate.
Add bok choy and mushrooms to pan, stirring in 2 teaspoons of sugar, adding a little peanut oil if needed, and saute vegetables for 2 to 3 minutes. Push vegetables to the sides of the pan and add tofu into the center, sprinkling 2 tablespoons of dark soy sauce over cubes. Sprinkle carrots around pan on top of vegetables. Heat for 2 minutes, sprinkle cayenne pepper over all, then gently stir everything together for 1 - 2 minutes more, using a flat nylon or bamboo spatula so as not to crush the tofu.
Serve with steamed rice.