Chef Joey Z.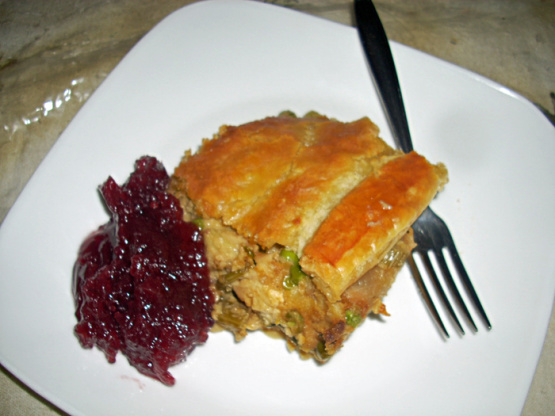 This is a vegan pot pit that my sister makes. It is absolutely delish! My toddler loves to eat it, and he is quite picky. The recipe is borrowed from The New Farm Vegetarian Cookbook.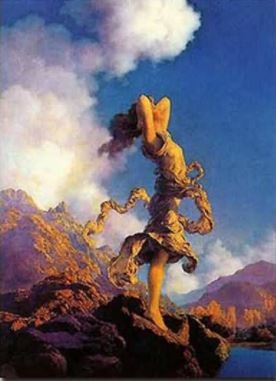 This pot pie is excellent and the vegetarians at Christmas dinner raved about it. Followed directions generally. Marinated small cubes of tofu in a lemon dijon marinade overnight. Used a combo of fresh carrots, zucchini, and button mushrooms for the veggies (but didn't cook the carrots or zucchini first). The toasted flour, yeast, and oil never bubbled but, as suggested by one reviewer, I kept going and the gravy turned out perfectly. Didn't think everything would fit in the pie pan but it did. Used an egg wash for the top crust before baking and served with cranberry sauce as suggest by another reviewer. My daughter commented the cranberry sauce was perfect with the pot pie and made it Christmas/holiday-like. My SIL had seconds.... and said this was definitely something he'd like to have again. Thanks for posting this recipe, LightLisha... it was the star of my Christmas dinner!
Golden Gravy:.
Toast Flour in a large pan over medium low heat until it smells and looks toasted. Remember to stir frequently.
Stir in yeast and oil. Cook for a few minutes while stirring until bubbly.
Add water and soy sauce, whisking until mixture thickens.
Season with salt and pepper to taste.
Can be made ahead and stored in refrigerator.
Filling:.
Combine: flour, yeast, salt, garlic powder in a small bowl.
Cut Tofu in 1/2" cubes.
Toss tofu in flour mixture to coat.
Heat a skillet with oil and saute tofu until lightly browned.
can be made 1-3 days ahead and stored in refrigerator.
Heat skillet w/ 2 T. oil cook onions until soft, add celery, tofu, and other vegetables of your choosing.
Combine with Golden Gravy.
Place filling in pastry shell and cover with pastry shell.
Crimp edges of the two shells together and puncture the top crust to allow steam to escape.
Bake at 375 degrees for 30 to 40 minutes until top is lightly browned.